We are open DAILY!
Mondays thru Thursdays, 7AM-2PM and Fridays, Saturdays, & Sundays 7AM-3PM.
We are open for indoor dining or takeout. We DO NOT have outdoor dining.
We are NOT taking reservations at this time. We ARE taking call ahead waiting. You may call 603-823-5575 up to one hour before your arrival to add your name to the waiting line list.
Per the State of NH Covid19 re-opening guidelines ALL Party (table) sizes are limited to 6 people. This includes children and babies in highchairs or not.

If you are a party bigger than 6 you will be split up and you may not even be sat close to each other or at the same time. Please be kind to our staff, we are following the re-opening guidelines to keep our staff and customers safe.
After getting on the host's list we ask that your entire party wait outside. To reduce congestion we ask that only one member of your party come in to add their name to the list.
While in the building, except for when you are sat at your table, you MUST wear a cloth face mask. This includes trips to the bathroom. If you do not have a mask you will be asked to leave. We also ask that no customer approach a server while they are not at your table.
At this time we unfortunately can NOT have customers come up to the Pancake grills. We know it's a highlight and something unique about us, but we have to follow the guidelines set up so we can be open for you.
You can also call in your take out order  at (603) 823-5575 ex 16. You can find that menu below our regular menu on this page. Takeout orders over the phone require a credit card payment in advance, if you want to pay with cash we welcome you to come in and place your order in person and we'll page you when it's ready. Thank you for your support and patronage!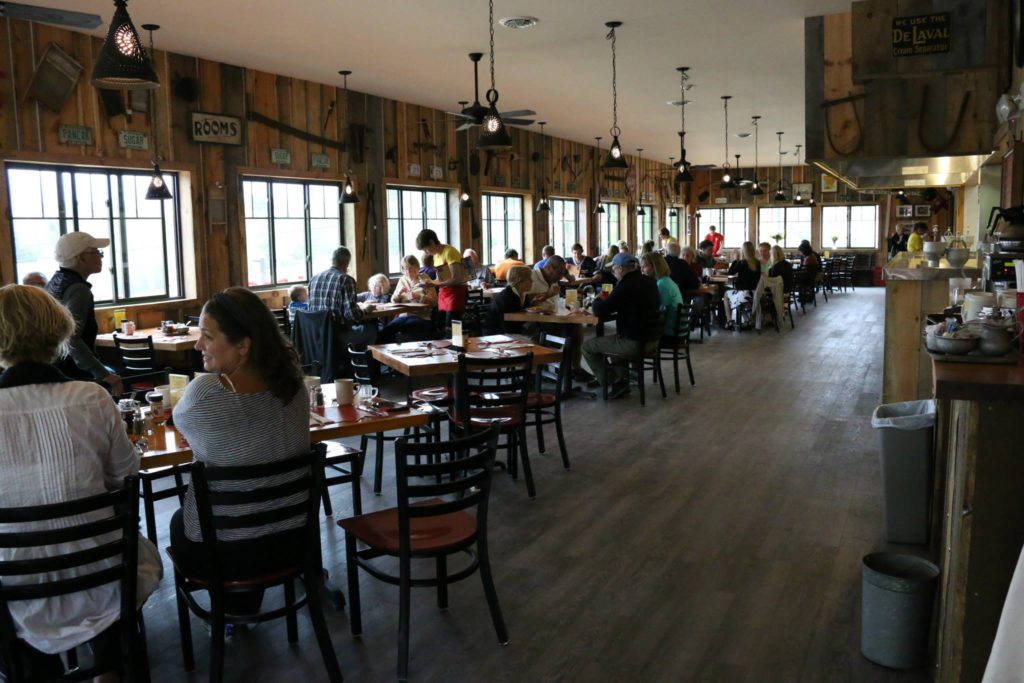 We always offer and encourage you to call an hour before you get here and put your name on the waitlist. You can reach us at (603)-823-5575 ex 16 to put your name on the waitlist and shorten your wait time. Below is our restaurant menu so you can plan out your meal ahead of time!
Our Takeout menu is below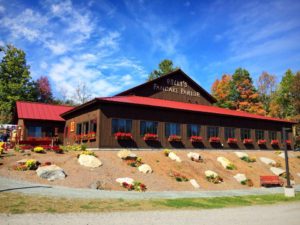 Can't make it in to enjoy a meal with us? Please visit our online store so we can ship you pancakes or maple syrup at home!